Our Enhanced Eye Examinations ensure a very thorough assessment of eye health and include OCT (3D Retinal Scanning) and Optomap (Ultra Widefield Imaging) as standard.
For children and those under 19 years old Optomap is included as standard.
This technology provides a very detailed view of the retina, and is especially beneficial when screening for glaucoma, diabetic eye disease and macular degeneration.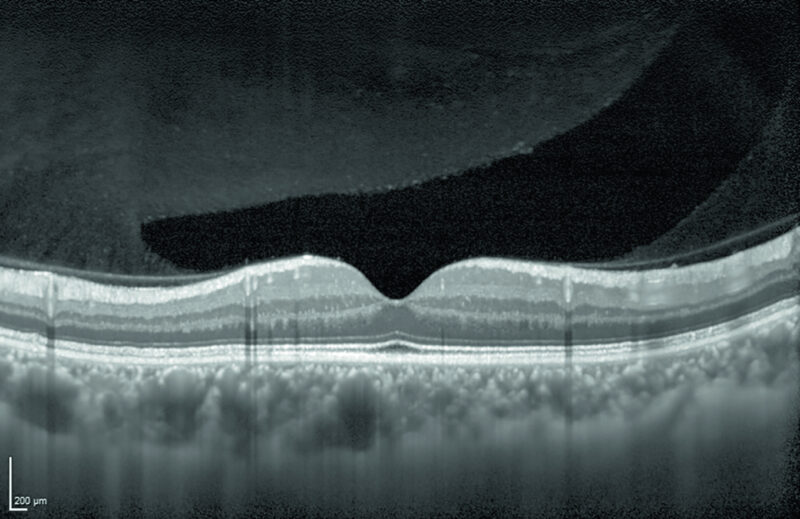 Eye Care Plan
Join our Eye Care Plan today for just £7 per month and pay nothing for your Enhanced Eye Examination on the day of your appointment. Benefit immediately from:
- Enhanced Eye Examinations included at no extra cost
- The advanced technology of OCT and Optomap as standard
- 10% discount off all Spectacles and Sunglasses
Family Care Plan
Children and those under 19 years old can join your Eye Care Plan for just £3 per month and benefit immediately from:
- Private Eye Examinations included at no extra cost
- The advanced technology of Optomap as standard
- Spectacles and Sunglasses Half Price for children on our Family Care Plan


Pay As You Go Fees
Enhanced Eye Exam £95
Over 60 Enhanced Eye Exam £85
Child / Under 19 Eye Exam £45
Click here to request an Eye Examination

Alternatively please phone on 01273 911191 to discuss